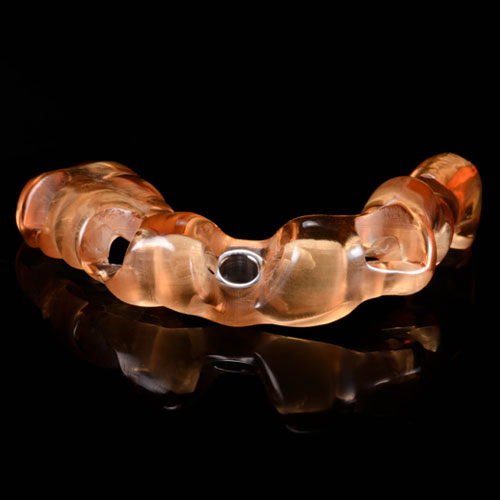 CAD/CAM Guided Surgery
Dickerman Dental Prosthetics offers guided surgical options to allow the surgeon to utilize CBCT technology to virtually treatment plan the implant position taking into account both anatomical structures and restorative requirements. By utilizing this technology it allows for top down treatment planning and immediate temporization when required.
We offer 2 different treatment planning systems giving us the ability to assist you in planning your patient's implant position for all implant systems on the market.
NobelClinician
This system employs 3D imaging of the patient's anatomy in conjunction with a scanning template. Ideal implant placement is determined based on bone quantity and quality, critical anatomical structures and prosthetic needs. The system is suitable for all indications and results in predictable and precise outcomes with the NobelBiocare Implant System.
Dental Wings coDiagnostiX & gonyX
At Dickerman Dental Prosthetics we utilize Dental Wings coDiagnostiX software and the Dental Wings GonyX table to create highly accurate guided surgical templates from CBCT scans. We import your Dicom III file in to our software and we can propose and determine final implant positions based on your input. Your knowledge, combined with our software and hardware abilities, allows us to create the most prosthetically driven implant positions possible with all implant systems.
To learn more about our full suite of guided surgery solutions, click here
To view additional examples of our outstanding craftsmanship, click here.