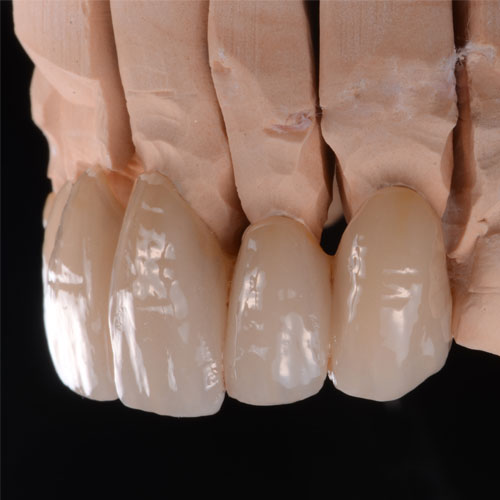 DDP Zirconia
DDP Zirconia
With incredible flexural strength and outstanding biocompatibility, our zirconia restorations are the perfect options for your bruxing patients. They are durable, kind to opposing dentition and the high-strength allows for minimally invasive techniques.
DDP Layered Zirconia
Our layered zirconia possesses exceptional esthetics and natural opalescence. If your patients demand unrivaled esthetics, consider this option. Zirconia based restorations are unlimited in their application. Single units to full arch restorations.
To view additional examples of our outstanding craftsmanship, click here.