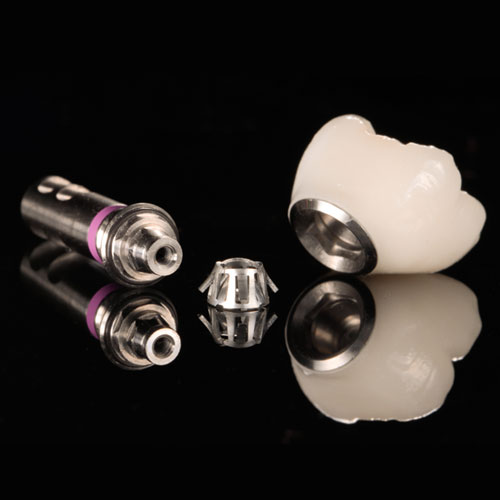 Smileloc®
Dickerman stays on the leading edge to bring you the latest developments in dental technology. The Smileloc® abutment system from RODO is a new unique system for abutments featuring revolutionary retrievability. With Smileloc, screws and cement are a thing of the past for retention, retrieval, and reinsertion. No need to worry about residual cement or occlusal screw holes when you use the Smileloc system.
Smileloc can be used with compatible implant systems to retain crowns, bridges, and overdentures. Compatible implant systems include Nobel Biocare, Straumann, and Neodent, with additional systems coming soon. Call us today to find out more about this innovative solution available from Dickerman Dental!
To view additional examples of our outstanding craftsmanship, click here.