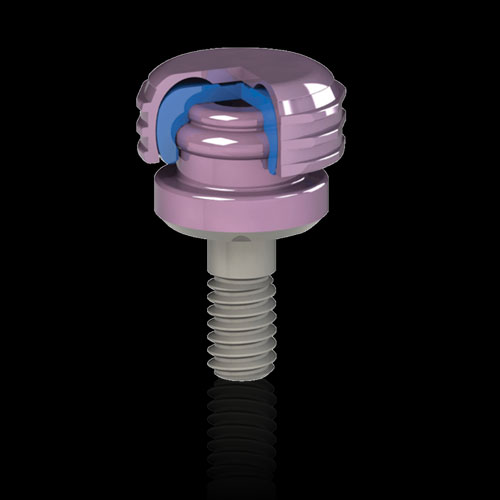 Zest R-Tx™ Locators
With 60 degrees of pivot, Zest R-Tx™ Locators make seating overdentures easier than ever before, and resist movement once seated for superior function. Anodized pink surfaces improve esthetics and resist wear, ensuring a long life.
Read technical specifications and learn more about Zest R-Tx locators.
To view additional examples of our outstanding craftsmanship, click here.