Dickerman Dental Prosthetics is proud to announce Dental Currents, our newsletter which will be distributed on a quarterly basis. Stay up-to-date with Dickerman's upcoming events, while also learning about new products and information within the dental lab sector.

In 1965, Myron J. Dickerman, CDT opened his dental laboratory. What started as a one-man laboratory has since grown into a prestigious dental laboratory. For nearly fifty years, the Dickerman family has embraced the latest advances in dental materials, techniques and technology, establishing itself as a premier laboratory for the finest full-service solutions for all of your dental needs.

Watch your inbox for quarterly updates and offers.
Check out our website, where you can view our portfolio containing product images, surgical guides, and patient restorations. Our website offers many useful resources, including our interactive scheduling calendar which helps effortlessly plan seating appointments. We also provide a comprehensive technical guide library, offering important information in one convenient location. You can view our entire library by visiting our website and clicking the "Resources" tab.
Technical Guide Library Resources:

ADA Insurance Codes for Laboratory Procedures

Portfolio Image Gallery:

Full Lineup of Fixed, Removable, and Implants

Customized Impression Coping

Academy of Osseointegration Annual Meeting
| | |
| --- | --- |
| Scottsdale, AZ | Andover. MA |
| | |
| | |
For more info, please call
Brandon or Ira at 781.828.2808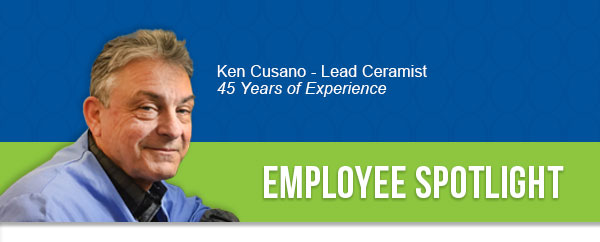 After graduating from high school, Ken Cusano wasn't sure what career he would find himself in. Ken, however, knew that he liked to work with his hands. After his father suggested he consider the dental field, Ken found the New England School of Mechanical Dentistry in Boston, Massachusetts. During his last year of schooling, Ken found a dental lab in Somerville, Massachusetts, where he was able to learn more about the everyday responsibilities of a technician through job shadowing.

Ken began his career as a dental technician, working with models and dies, before moving into the waxing department. Eventually, Ken asked if he could be moved to the porcelain department, where he has worked ever since. With 45 years of dedication to the company, Ken continues to create artistic restorations as a ceramist expert.

When Ken isn't working at the lab, you can find him on the back nine practicing his backswing at his favorite golf course and spending quality time with his family.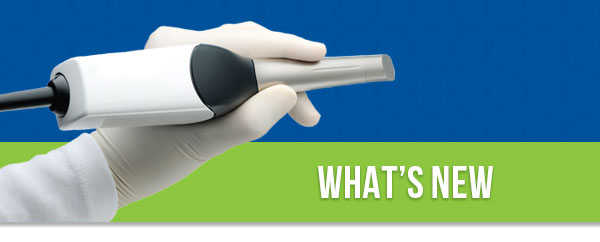 As you know, the dental industry is changing rapidly and technology is the force behind this shifting landscape. At Dickerman Dental we strive to stay on the leading edge of dental technology. As early adopters of CAD/CAM manufacturing and integration of a streamlined digital workflow, we are harnessing the power and efficacy of digital technology to benefit your practice. From receipt of digital impression files, to collaborative case planning and fabrication of surgical guides and models, Dickerman is the right laboratory partner for your digital journey.
Collaborative Case Planning – facilitated by dental wings coDiagnostiX – Nobel Biocare NobelClinician

Surgical Guide and Digital Model fabrication utilizing additive manufacturing with our Form Labs digital printer
Click below to learn how to send your next digital case.

Save 10%
Dickerman Dental Labs is currently
offering 10% off your next genuine* full-contour
zirconia screw-retained crown.

Follow the link below and use code Currents10 to claim this offer!
*DDP always uses original manufacturer components